Cote Maison Asia
Regular price
Sale price
$15.90 SGD
Unit price
per
Sale
Sold out
Be it Bonjour or Bon Nuit, breakfast, lunch or dinner, the BRUNO Compact Hotplate has found a permanent place on the dining tables of so many families in Singapore because of how it combines aesthetics and functionality while being the perfect kitchen helper.

To celebrate 1 million compact hotplates sold globally, we have launched this mini recipe series that compiles 9 winning recipes contributed by fans and users worldwide. True to the spirit of our brand, the recipes are simple, delicious, made with easy to find ingredients and look great on the hotplate.
We have also included blank pages at the end of the book for you to scribble your own recipes and notes. Who knows, you may just come up with the next winning BRUNO recipe!


| | |
| --- | --- |
| Product Specifications |   |
| Written language | English |
| Author(s) | Multiple Authors |
| Publisher | CMA |
| Number of recipes | 9 |
Share
View full details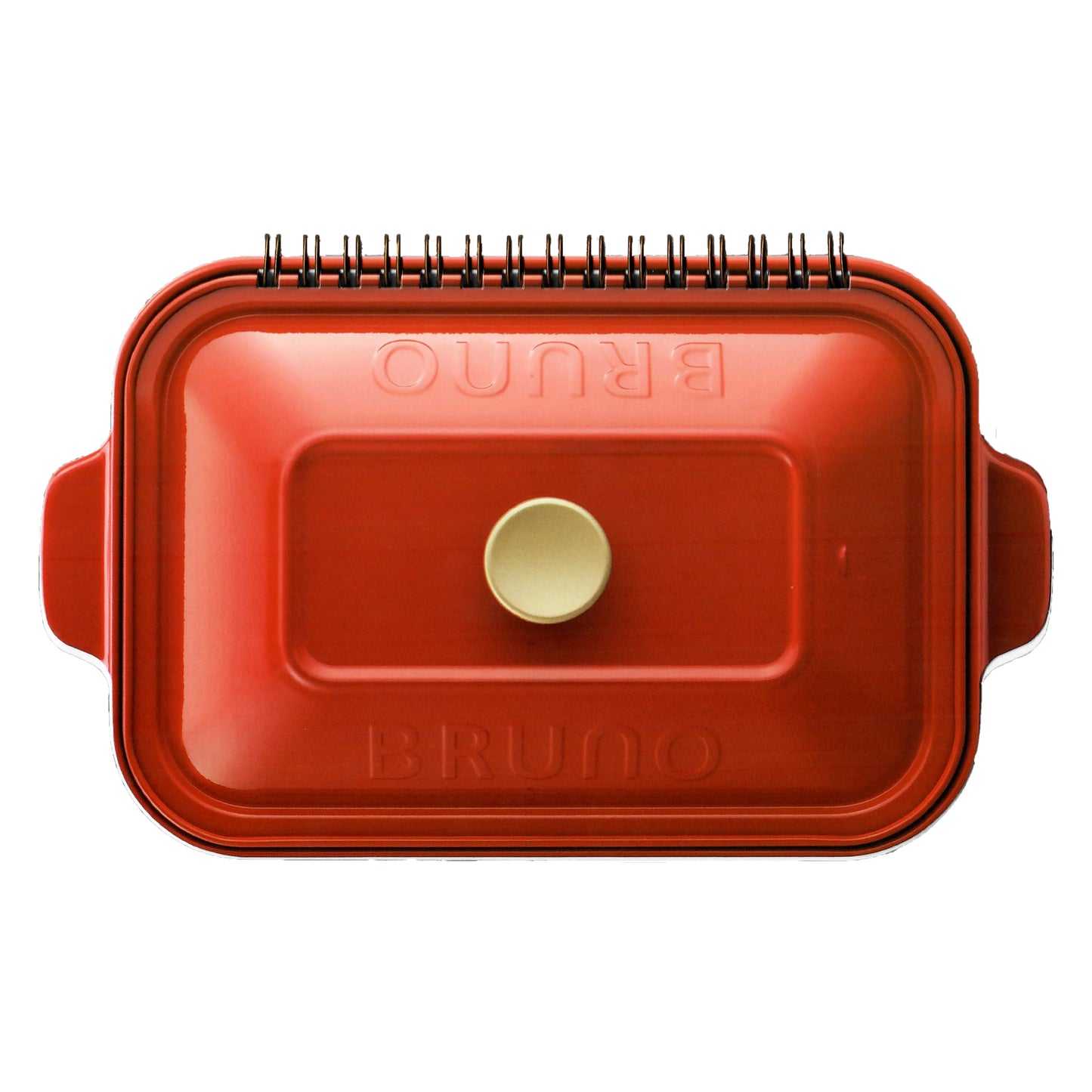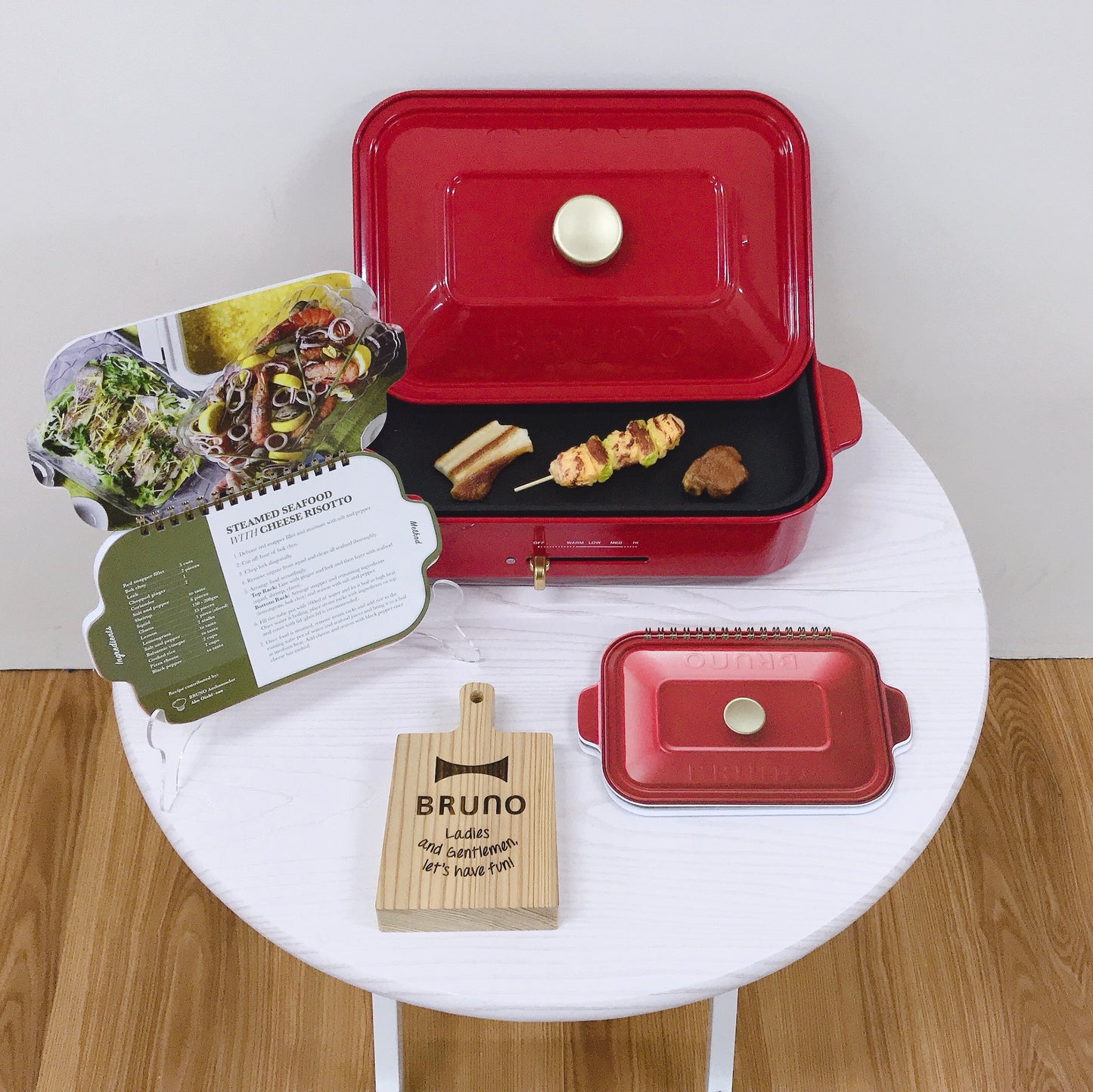 A decadent bechamel laced with gooey cheese serves a luscious backdrop for a fresh, green broccoli conifer. The Ceramic Coated Pot attachment for the BRUNO Compact Hotplate with its wide...

A decadent bechamel laced with gooey cheese serves a luscious backdrop for a fresh, green broccoli conifer. The Ceramic Coated Pot attachment for the BRUNO Compact Hotplate with its wide...

Set your BRUNO Hotplate down on the dinner table with these Christmas cheery Chicky Omu-rice balls peeking out at your diners, and they're bound to go "ho ho ho!".  Delving...

Set your BRUNO Hotplate down on the dinner table with these Christmas cheery Chicky Omu-rice balls peeking out at your diners, and they're bound to go "ho ho ho!".  Delving...

These Korean Lunchbox Cakes are the perfect little way to convey charming affection to those whom you hold dear

These Korean Lunchbox Cakes are the perfect little way to convey charming affection to those whom you hold dear